History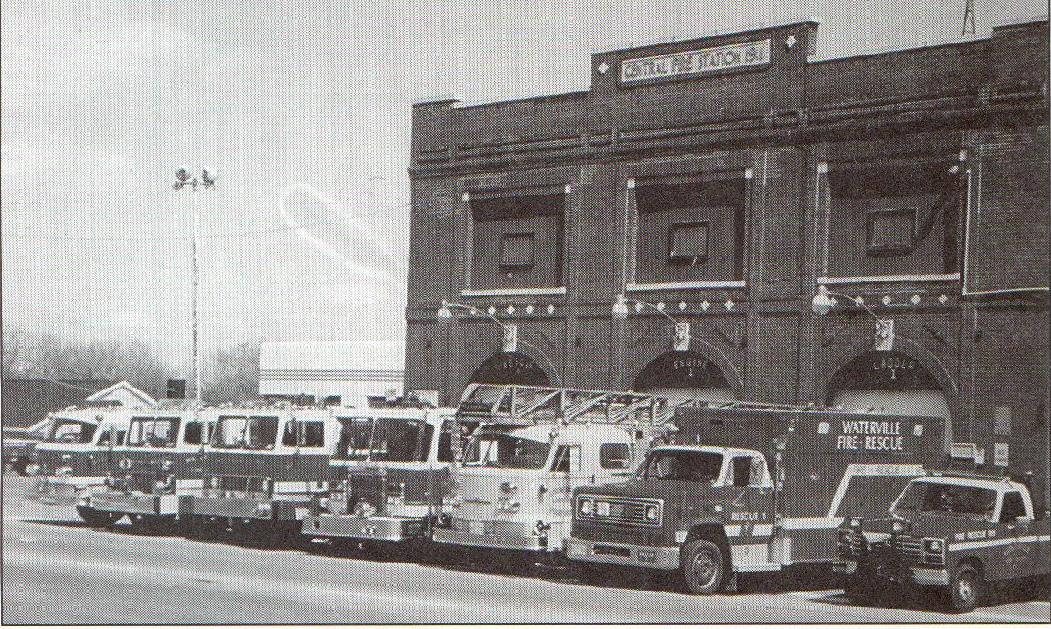 Click on pictures to enlarge!
The purpose of this webpage is to present a History of the Waterville Fire Department from its origination in 1809 to the year 1995. The writers are not historians. We are firefighters of the City of Waterville. Our intention was to create a chronological order of events, fires, and matters of interest occurring within Our Department's history.
To accomplish this within the limits of time and space allowed has been no easy task. Grateful recognition is given to the generous labors of those who have contributed to this book.
This is not a definitive history of the Waterville Fire Department. We do hope, however, that it helps the reader to appreciate the traditions of the Department, and the pride of its members.
Considerable material has been gathered which could not be used in this edition. May we suggest that the owners of this material, scattered throughout the City, preserve it in some safe place for future historians, who, given ample time for research and verification, will write a more detailed history of our Fire Department.
The more we came to know the History of our Fire Department, the more we respected its past and developed confidence in it future.
The History Book Committee
History Book Committee Members
Captain Roland LaCroix, Chairperson;
Private David A. Melancon Sr., President Consolidated Firefighters of Waterville; Assistant Chief Raymond Poulin; Captain W. Thomas Hyde, Ladder Company 1; Lieutenant John Gromek, Vice President Consolidated Firefighters of Waterville; Private Louis King, Engine Company 1; Private Trevor MacKenzie, Secretary/treasurer Consolidated Firefighters of Waterville; Fire Department Chaplain Reverend Sheldon Smith
Contributors
Redington Museum: Harry and Donnice Finnemore; Colby College; Thomas College; The Morning Sentinel; H & R Block; Engine 1 Private Louis King; Assistant Chief Raymond Poulin; Retired Chief Lucien LaCroix; Retired Captain Donald Pooler; Retired Driver Robert Rodrigue; Retired Driver Robert Pelletier; Wayne Sellars; William B. Arnold III; Waterville Public Library; Photo's by: Whitney Draper, Richard Maxwell, Morning Sentinel Photographer